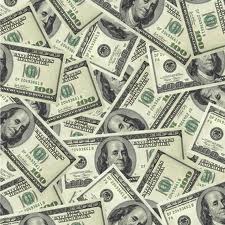 Tax season is here and many of you are in the midst of preparing your 2010 tax return or gathering information for a paid professional to do so. The Tax Hike Prevention Act of 2010 came down to the wire, but Congress signed up prior to Christmas.  Here are some highlights of the items that affect individuals.
Income tax rates will remain that the same levels as 2009.  Itemized deductions will remain for high-income taxpayers.
The amount of income that is exempt from AMT increases to $47,450 for individuals and $72,450 for couples.  The bill will allow taxpayers to apply non-refundable credits to their tax liability, whether under the AMT or the regular tax code.
There will be a decrease in social security taxes withheld for payroll in 2011 from 6.2% to 4.2% of wages up to $106,800.  This replaces the Making Work Pay Credit.  So, workers will receive an increase in take home pay in 2011 instead of a credit on your 2010 return.
The $1,000 child tax credit will remain.  It will also remain a refundable tax credit.
Estate tax in 2011 and 2012 will be reinstated at an exemption level of $1 million at a top rate or 55%.  The exemptions level has been raised to $5 million and the top rate lowered to 35%.  "Step up in basis" will be reinstated for those who die in 2010, 2011 or 2012.  These means those that died in 2010 will be allowed to choose which estate tax rules to follow-2010 or 2011.  There is no estate tax for 2010, but there is also no step-up rules.  There is only the option to exempt $1.3 million worth of capital gains from tax.
Qualified capital gains and dividends will continue to be taxed at 15%.  Filers in the 10% or 15% will continue to enjoy 0% on capital gains or dividends.
Standard deduction for couples will remain at twice that for single filers as well the 15% bracket will be twice the income as single filers.
The American Opportunity tax credit will remain for 2011 and 2012.  It is worth $2,500 and it may be claimed for four years' worth of college for those with modified AGI below $90,000 single filer and $180,000 for filing jointly.
Local sales tax deduction for those who itemize will remain.
Teachers' deduction for up to $250 in classroom expenses will remain.
For more information about these or other items covered in the Tax Hike Prevention Act of 2010 go to www.irs.gov.