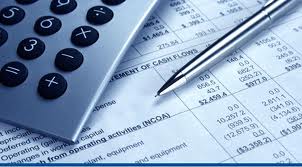 Most business owners are extremely busy. Busy with customers. Busy with staff. Busy growing their businesses. This often leaves little time for bookkeeping. Sometimes an entrepreneur has the numbers "in his head" but no physical system of keeping the company's financial records. Sometimes there is a "system", but it consists only of incomplete spreadsheets or partially updated financial software, supplemented with a box of some receipts and a few sticky notes. Besides the obvious problem with this: what happens to the company if the business owner becomes disabled…or worse, there are other very important reasons to keep good physical books and supporting records for a business:
KEEP YOUR MONEY. Without proper record keeping a company may not track all its expenses fully and accurately, leaving tax deductions on the table. In addition, the IRS may disallow claimed deductions without proper supporting documentation.
INFORMATION IS POWER. Can the company afford a new piece of equipment? Is it spending too much on overtime? Which customers are slow paying and need new terms negotiated? How does cash flow compare to net income? Keeping a solid set of books is essential to providing an accurate picture of a company's financial standing and allows a business owner to make more informed business decisions.
FRAUD PREVENTION. Carefully monitoring bank and credit cards accounts. Comparing receipts and checks against statements. Manually reconciling on a monthly basis. These are all steps to prevent fraud, from both internal and external sources.
SAVE YOUR MONEY. Keeping a clean set of books, as well as complete and accurate financial records, will go a long way in containing costs related to tax preparation. CPA fees are high. The more groundwork the business owner or company does up front, the less time a CPA needs to prepare a tax return. In addition, accounting and billing errors are more apt to be caught which can translate to a lot of savings over the long run.
FINANCING. When it is time to purchase a new piece of equipment, apply for a working capital line of credit, even to lease some machinery, banks and companies look to financial statements to determine whether a company qualifies. While only a CPA can prepare Financial Statements required in some instances, often only internal financial statements are necessary for certain loan or lease applications. Preparing these is a breeze if a company is properly maintaining its books and financials documentation.
Bottomline: Take the time up front or pay later.