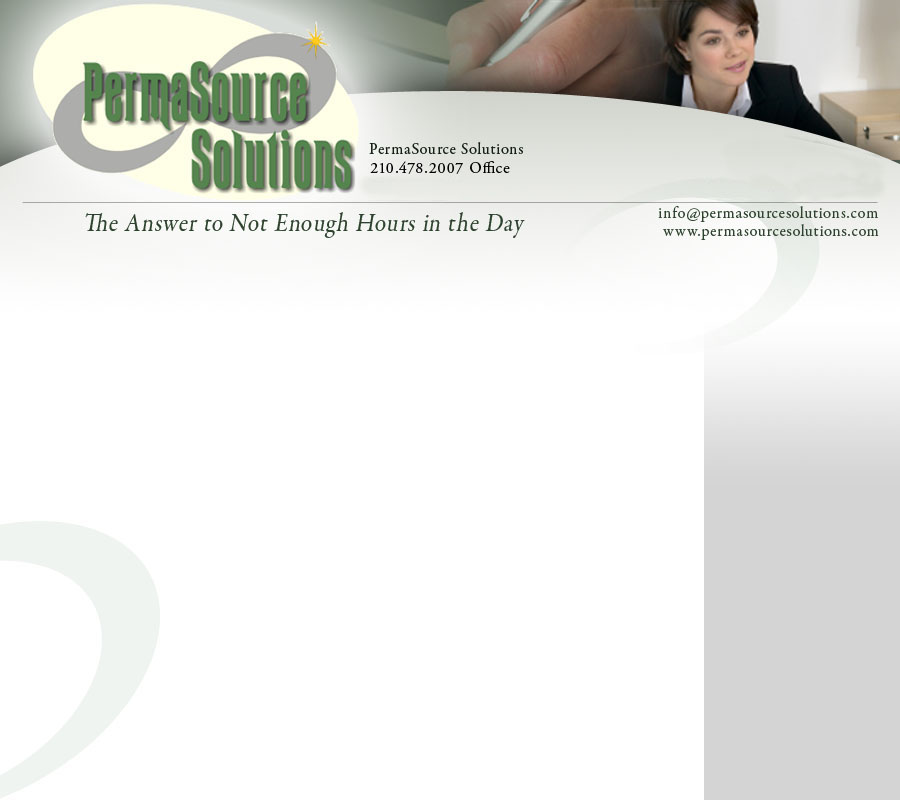 Professional Outsourcing Services Providing Integrated Cash Management Solutions to Small Businesses and Individuals to Optimize Time, Productivity and Money
Specializing in QuickBooks® Software
---
About Us
SHERRI L. ELSASSER


Sherri has been working in the financial arena for over 14 years and has been working with the Intuit® family of bookkeeping products for over 10 years.
Education:
Undergraduate degree from Sam Houston State University in Huntsville, TX in May 1993
QuickBooks Proadvisor® for over 7 years
Areas of concentration:
Training seminars and private personal instruction for QuickBooks®, Quicken®, and related products
Bookkeeping system set-up, integration and implementation of processes and document management systems
Transition to paperless document management and bookkeeping systems
Coordination of budgeting, bookkeeping with legal, tax and investment advisors and related processes
---
KAREN V. COOK, M.B.A.
Karen has been self-employed in the financial and money management field, handling Small Business, Oil & Gas, and Individual clients, since February 2001. She has over ten years experience using QuickBooks® and Quicken®.
Education and Training

Undergraduate degree from The University of Texas at Austin, May 1989
Masters of Business Administration, Finance concentration, University of Texas at San Antonio, December 2000
Extensive experience and training in QuickBooks®, Quicken® and Microsoft Excel
Notary Public for the State of Texas
Areas of Expertise

Design and implementation of bookkeeping, billing and document management systems
Management and coordination of bookkeeping systems, with an emphasis in timing of cash flows, cost control and budgeting
Preparation of Financial Statements - Profit and Loss Statement, Balance Sheet and Statement of Cash Flows – for internal decision making
Preparation of Financial Projections/Forecasts (pro forma financial statements)
Communication with bank personnel and outside CPA firms regarding various financial matters
---
DENISE L. DEGEARE
Denise has been assisting small businesses and individuals gain productivity through technology since 2001. She has 20+ years of practical business technology expertise.
Education and Training

Undergraduate degree from The University of North Carolina at Charlotte in History
Training in all areas of hardware and software technologies
Areas of Expertise

Analysis of client technology needs based on business conditions
Plan and execution of technology processes that support business requirements
Advanced troubleshooting of PC computers with an emphasis on Microsoft Windows, Microsoft Office programs (Word, Excel, PowerPoint, Outlook), and QuickBooks
Design and implementation of software training projects
---
Welcome | Services | FAQs | About Us | Partners / Links | Contact Us |
We Can Help...
QuickBooks ProAdvisor®

Bookkeeping
Accounts Payable/Receivable Management
Cash Management
Computer Services & Solutions
Payroll
Back Office Support
Administrative Assistance
Technology